One can get a little overwhelmed at the numerous Fontainebleau bouldering guides on offer. Certainly, in my experience, not all of them are great - some have decent area topos, others fare better at illustrating individual boulders. The lack of a clear guide for navigating the endless bouldering areas in the forest can, quite frankly, be a pain in le derrière....
The first instalment of Jacky Godoffe's new set of Font guides offers a glimmer of hope however. At first thumb through,
Font à Bloc
seems a bit spartan. Don't let the austerity of this guide fool you though. What it does offer is clear topos of the areas it covers, then a nice big photo of
every
bloc and a big red line showing where each problem goes. Throw in a brief description of each problem and how it starts, and what you have in front of you is a rather good Font guide. Definitely worth checking out.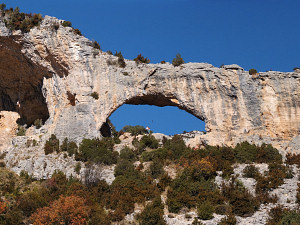 Also in the shop this week, we've got the new Rodellar guide (have a look
here
). Once again, clear pictures illustrating the line of route, coupled with decent area topos make for a very useful guidebook. There's some pretty decent photography in this one too.